Monty Python - Sacré Graal !
Monty Python and the Holy Grail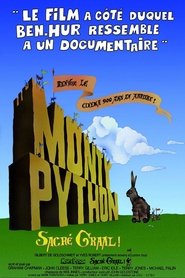 Le roi Arthur et les Chevaliers de la Table Ronde se lancent à la conquête du Graal, chevauchant de fantômatiques montures dans un bruitage de noix de coco cognées. La petite troupe va devoir passer mille épreuves, dont un chevalier à trois têtes, des jouvencelles en chaleur, voire même un terrible lapin tueur.